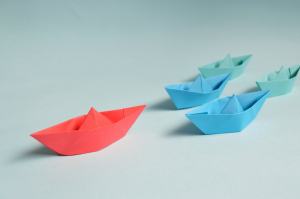 The answer is YES. With rates varying from country to country and charges being calculated per day and per container, these penalties can blow up quickly and leave a dent in your profits. In some cases, the charges run so high that the shippers/importers are forced to abandon the cargo. To help you avoid facing such circumstances, here are 6 tips that you can follow:
1. Plan in advance
Time is literally money in logistics, and it's vital you use it to your advantage. Always plan ahead. By working out a mechanism to execute the loading and unloading of your cargo, arrange for pick-up and return, informing third parties, etc. well in advance, you can ensure smooth execution of all processes. Pre-planning also wins you the time to focus on unexpected problems that might crop up, without compromising on facilitating the execution of the routine processes.
2. Do your research
The shipping world can be quite tricky when it comes to terminologies, policies and costs. With different countries and shipping lines observing different regulations and procedures, it's necessary that you do your research and reading well before committing to anything. This one step will go a long way in making sure you are not met with any expensive surprises.
3. Documentation
Whether you're a shipper or an importer, make sure you have everything covered from your end in terms of paperwork. If you need to obtain documents from another party, inform them well in advance so that everything goes smoothly for you. Learn about what you require and make checks beforehand to ensure your documentation work is up to the mark.
4. Be as specific as possible
While dealing with shipping lines, make sure you are clear about all their clauses regarding free days, charges etc. If you require additional free days, make sure you specify what's it for – demurrage or detention. Clarifying these minute details in advance can help you negotiate smartly and minimize the risk of unexpected penalties.
5. Always have a backup plan
Things can always backfire when you're in the shipping business. With multiple resources at play and uncertainty being an unavoidable aspect, having a contingency plan is indispensable. Planning for the best, but staying prepared for the worst is the smartest way to mitigate the risks of delays and costly fines.
6. Freight forwarder
Hiring an experienced freight forwarder can greatly simplify managing all this. Using their knowledge and expertise, you can really save time and have a better grip on things. With most of the groundwork taken care of by the freight forwarder, you just have to focus on what they require of you versus you solely carrying the onus of strategizing and following up on every tiny detail.
Good luck and happy shipping!